For years, we've sponsored Mancunian born-and-bred mosaic artist Mark Kennedy, supplying tiles from our Prismatics range for his fantastic projects, and so when he got in touch about his involvement with #TACKLE4MCR, we didn't have to think twice about getting on-board…
TACKLE4MCR is a combined effort of Manchester City captain, Vincent Kompany, and the Mayor of Greater Manchester, Andy Burnham, to address rough sleeping and homelessness on the streets of the City. This sees the organisation of events throughout the year to raise funds for the city's homeless.
As such, on Friday 4 February, the initiative played host to a gala dinner, attended by celebrities and business leaders alike who took part in an auction to raise all important funds to help change the lives of those at the centre of its cause.
Among the items being auctioned was an incredible mosaic piece depicting one of Vincent Kompany's most famous goal-scoring celebrations, crafted by Mark Kennedy using our very own Prismatics tiles.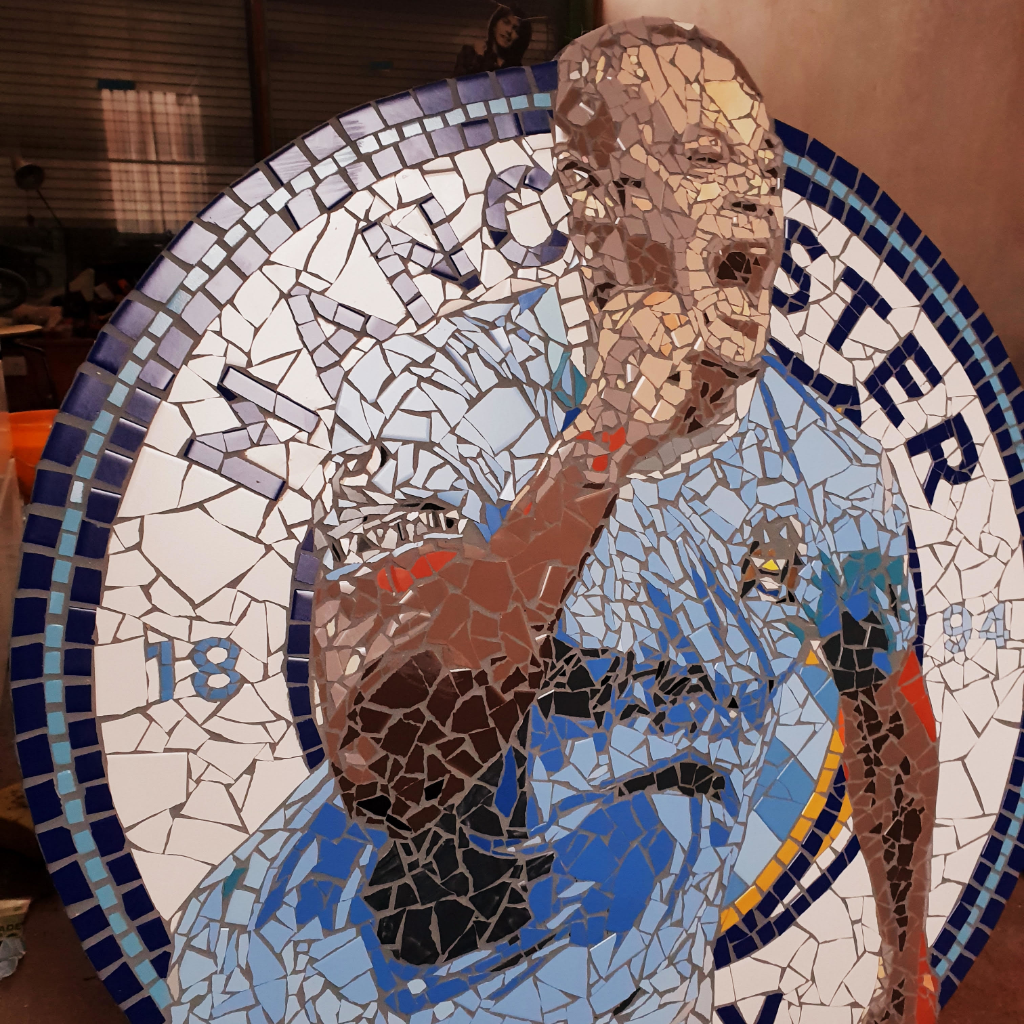 Talking to Mark, it's clear that the artist's love runs deep for both his home city and for helping better the lives of the city's homeless community, all channeled into a passion for his craft;
"Living in the city centre for so many years, I have personally witnessed the homeless epedemic grow to shocking proportions. I've worked as a mosaic artist for MCFC for well over a decade and when I heard of Vincent (Kompany) and Andy's (Burnham) "a bed for every night" charity, alongside #TACKLE4MCR, I knew immediately that there was an opportunity for me to use my art to help raise as many funds as needed for the cause."
Discussing how he came to choosing which image to depict, Mark talks of how the moment Kompany scored in a Manchester derby against Manchester United was undoubtedly the obvious choice;
"The image is iconic for both clubs (Man City and Man United), and certainly for Vincent's career. It captures the moment that truly re-sealed Man-City's dominance on the field and for them as the City's club."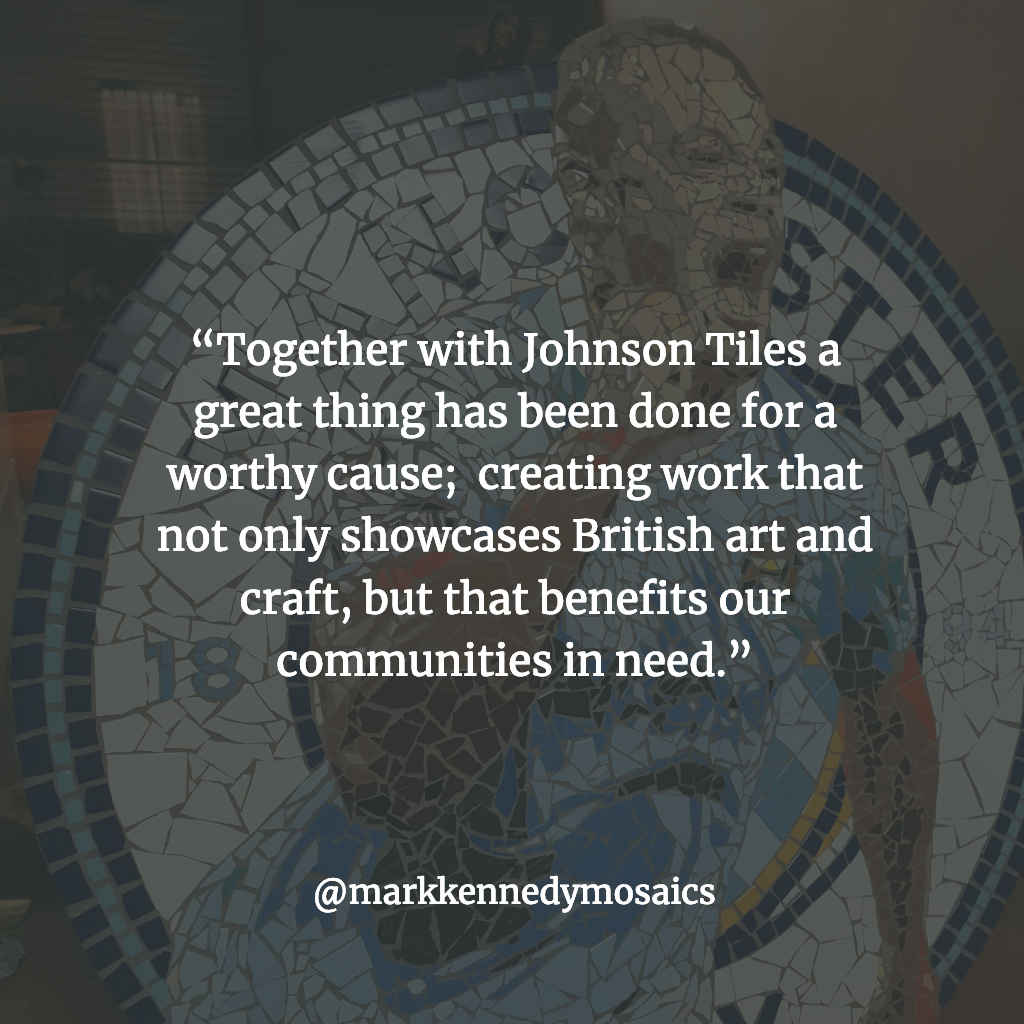 His final piece sold for £26,000 on the evening of the gala dinner, an incredible amount that contributed considerably to the overall £216,000 raised from the event.
"I'm not aware of a contemporary mosaic piece selling for this kind of money before; I am truly over the 'Blue Moon' and Vincent and Andy were incredibly grateful.
"I'd like to take this opportunity to thank Johnson Tiles for sponsoring my work for many years with the Prismatics range, one of which I view as being the best in the world.
"Together we have done a great thing for a worthy cause and I am looking forward to starting more projects this year, with similarly heart-felt initiatives, working alongside Johnson Tiles once again to create work that showcases British craft and art, and benefits our communities in need."