Hudson
The new Hudson range of glazed ceramic wall and porcelain floor tiles feature a selection of carefully chosen co-ordinating colours – Albany White, New Jersey, Manhattan and Brooklyn, each designed to add a touch of sophistication to any modern or traditional living space.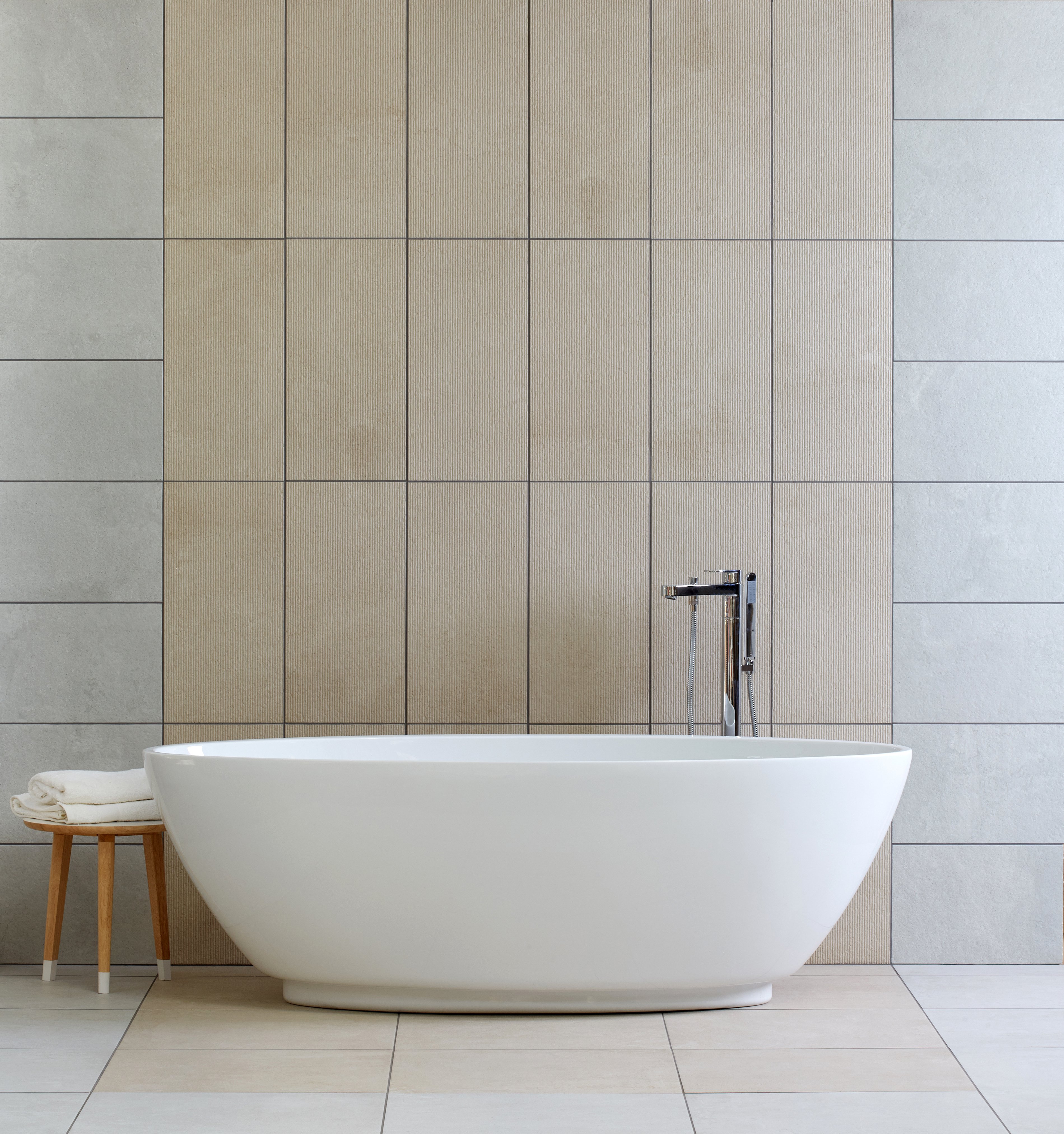 As part of the Select Collection, Hudson's two large-format size options – 600 x 600mm and 600 x 300mm work seamlessly together to create flowing, uninterrupted surfaces across both walls and floors.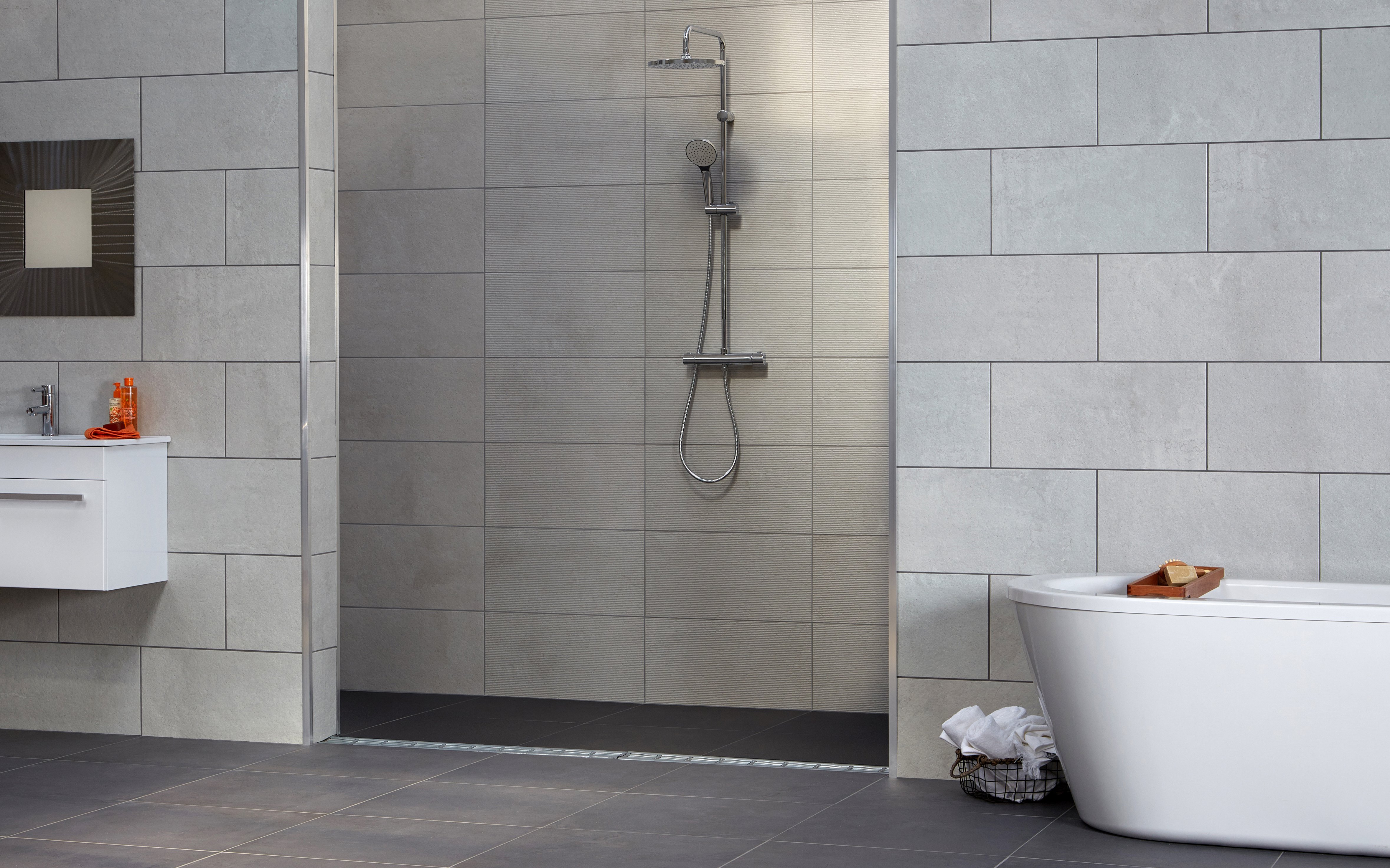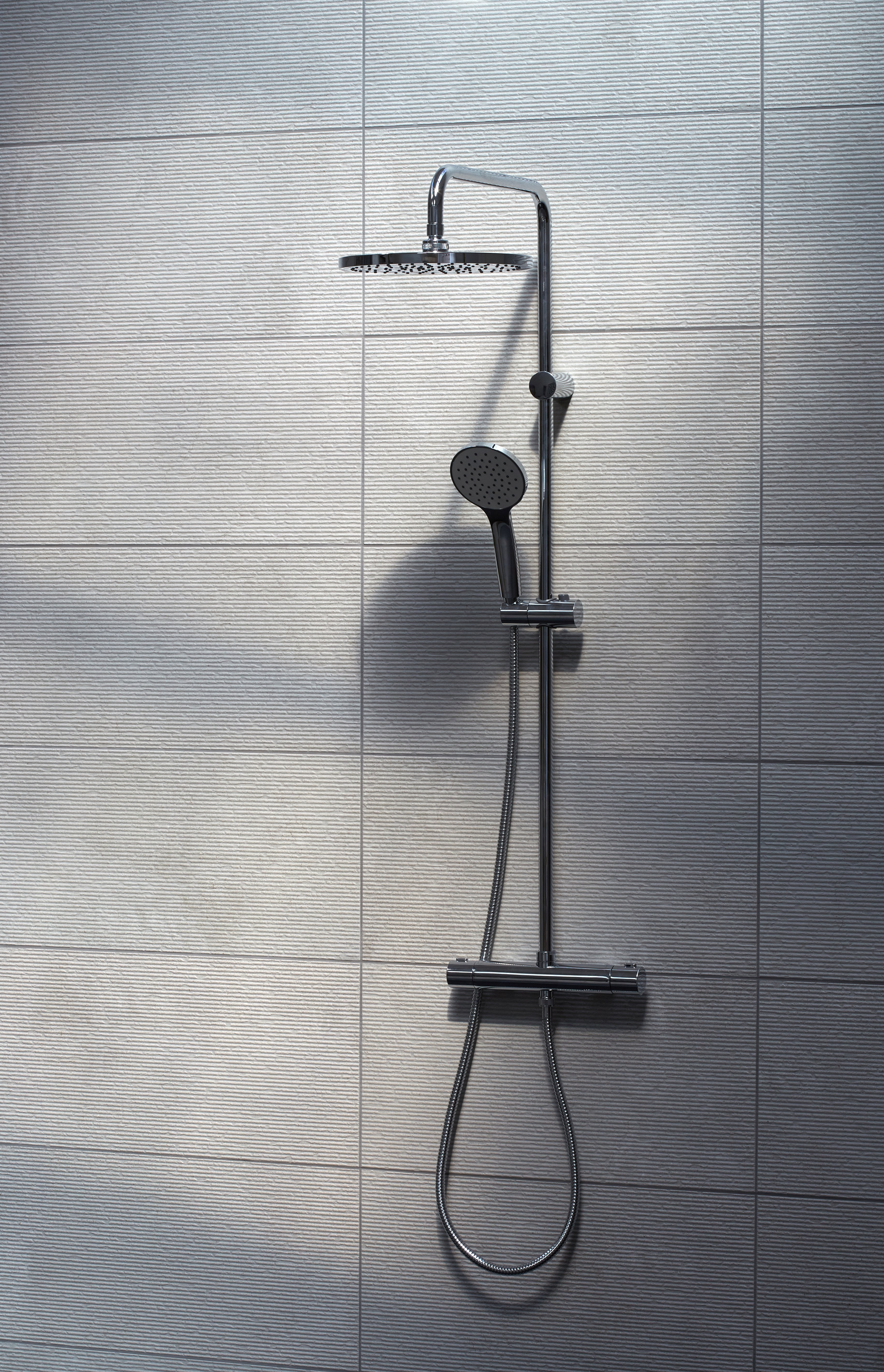 Designed and manufactured at our Stoke on Trent factory, the glazed ceramic 600 x 300mm size format is available in two stunning finishes – Rockfall and Sandbar.
Rockfall mimics the natural effect of weathered stone, while the linear structured effect of Sandbar allows for the creation of zoned areas and truly stunning lay patterns.
Both finishes in the 600 x 300mm size are available in the Albany White, New Jersey and Manhattan colour-ways.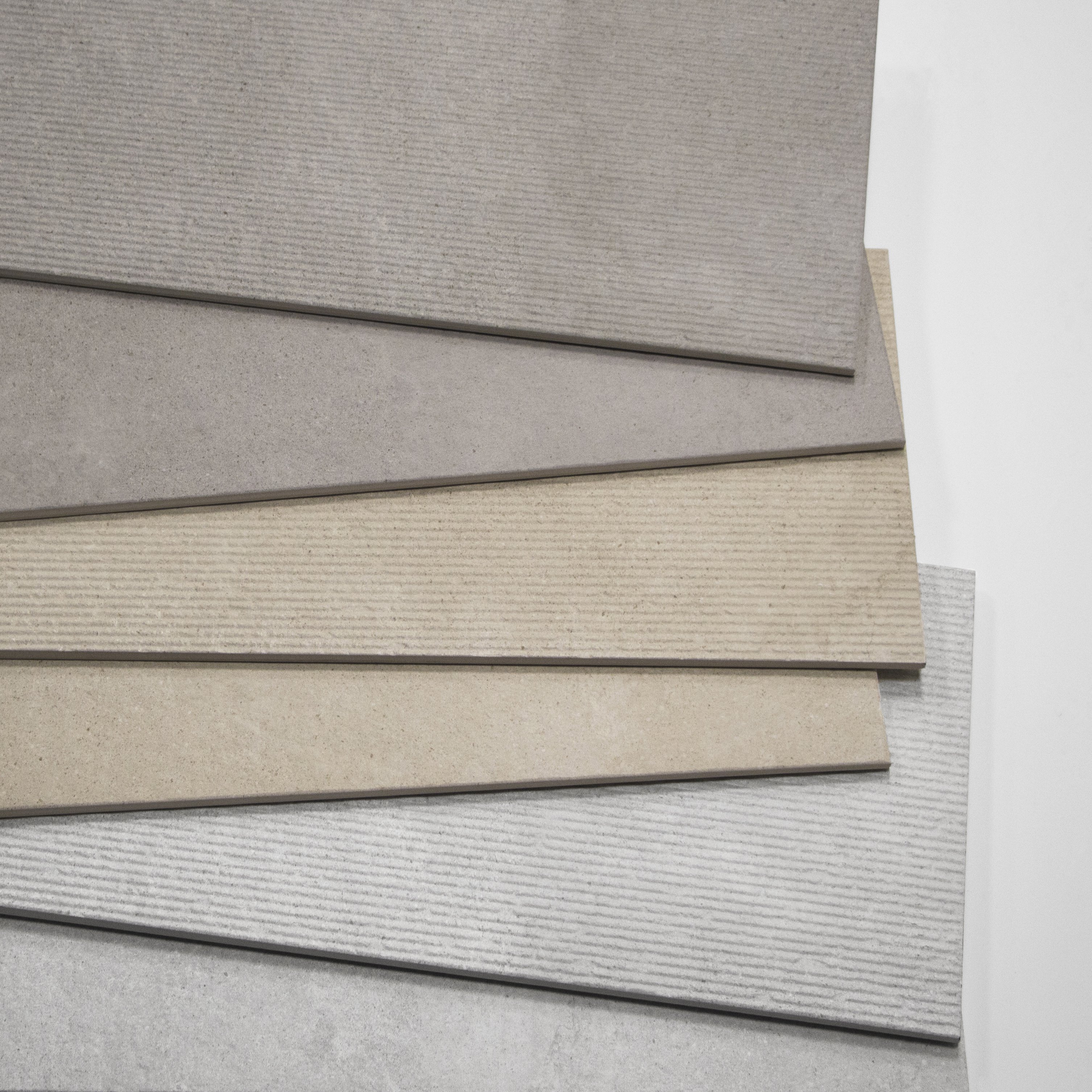 The larger 600 x 600mm size, manufactured from high-performing glazed porcelain, is available in all colours and has a luxurious natural finish, making it the perfect first choice for large open spaces.
View this range
Download PDF of What's New in Hudson.