With our passion and dedication in celebrating emerging talent - our Design Team has a close relationship with the local Staffordshire University. Setting creative briefs, attending each annual degree show and offering work placements. We are highly committed to showcasing the very best of the surface design industry's up-and-coming.
Francesca Hoyle
Francesca's use of abstract shapes caught our eyes, with her bold and large scale fashion print SS19 collection called 'Overlooked'.
Inspiration was taken by discovering objects in our surroundings that we usually wouldn't notice, and turning them into abstract and colourful designs so they are no longer 'overlooked'.

Created through initial abstract painting and then manipulated in photoshop to produce 3 final designs.
More of Francesca's work can been seen on Instagram @cescahoyle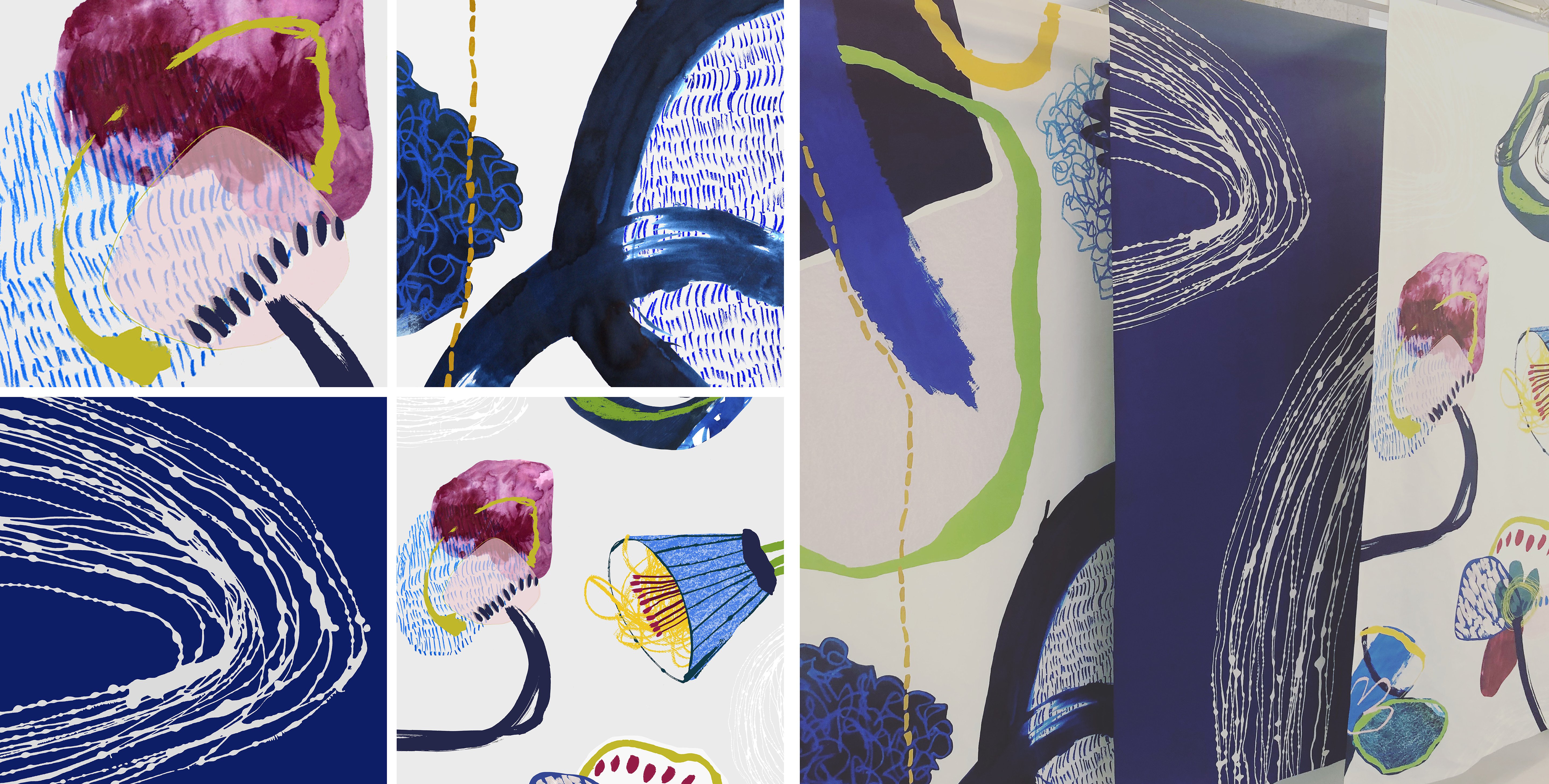 Rebecca Gennard
The hands on approach of Rebecca's furnishing collection was very impressive to see. Building up layers of mixed media creating tactile effects and patterns across wallpaper to vintage tile designs.
Inspired by architecture in Florence in particular the Duomo cathedral, which echoed her vibrant colour palette.
More of Rebecca's work can been seen on Instagram @rebeccagennard_design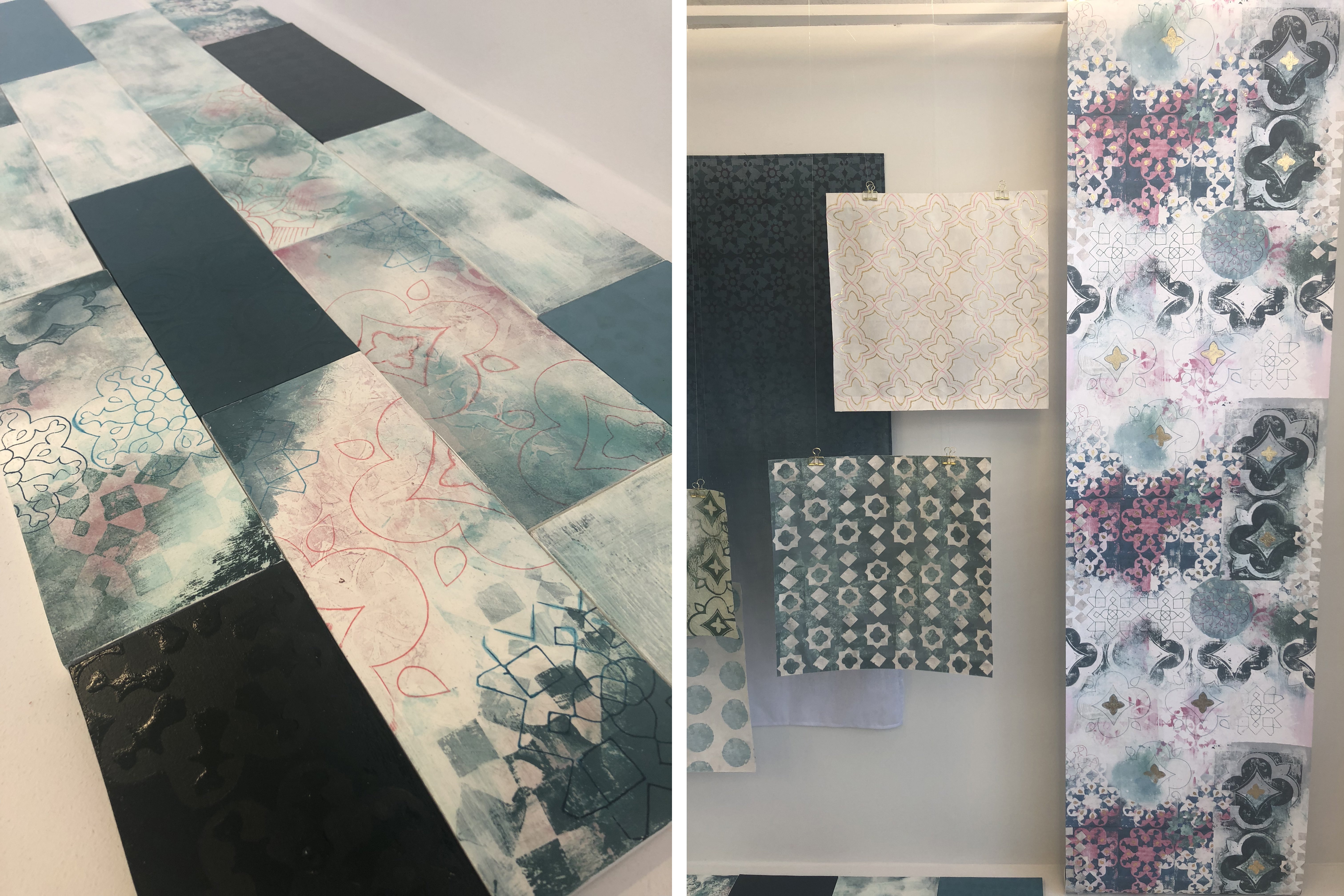 Sarah Craggs
The hand drawn detail within Sarah's collection drew our attention, using a monochrome colour palette, creating a unique fashion print collection.
Inspired by traditional Indian body art "Mehndi" and intrigued by the cultural shift of tattooing as an ever-growing trend for women. Sarah was inspired to reinterpret these decorative approaches and combine them into gloriously ornamental prints.
More of Sarah's work can been seen on Instagram @sarahemsurfacedesign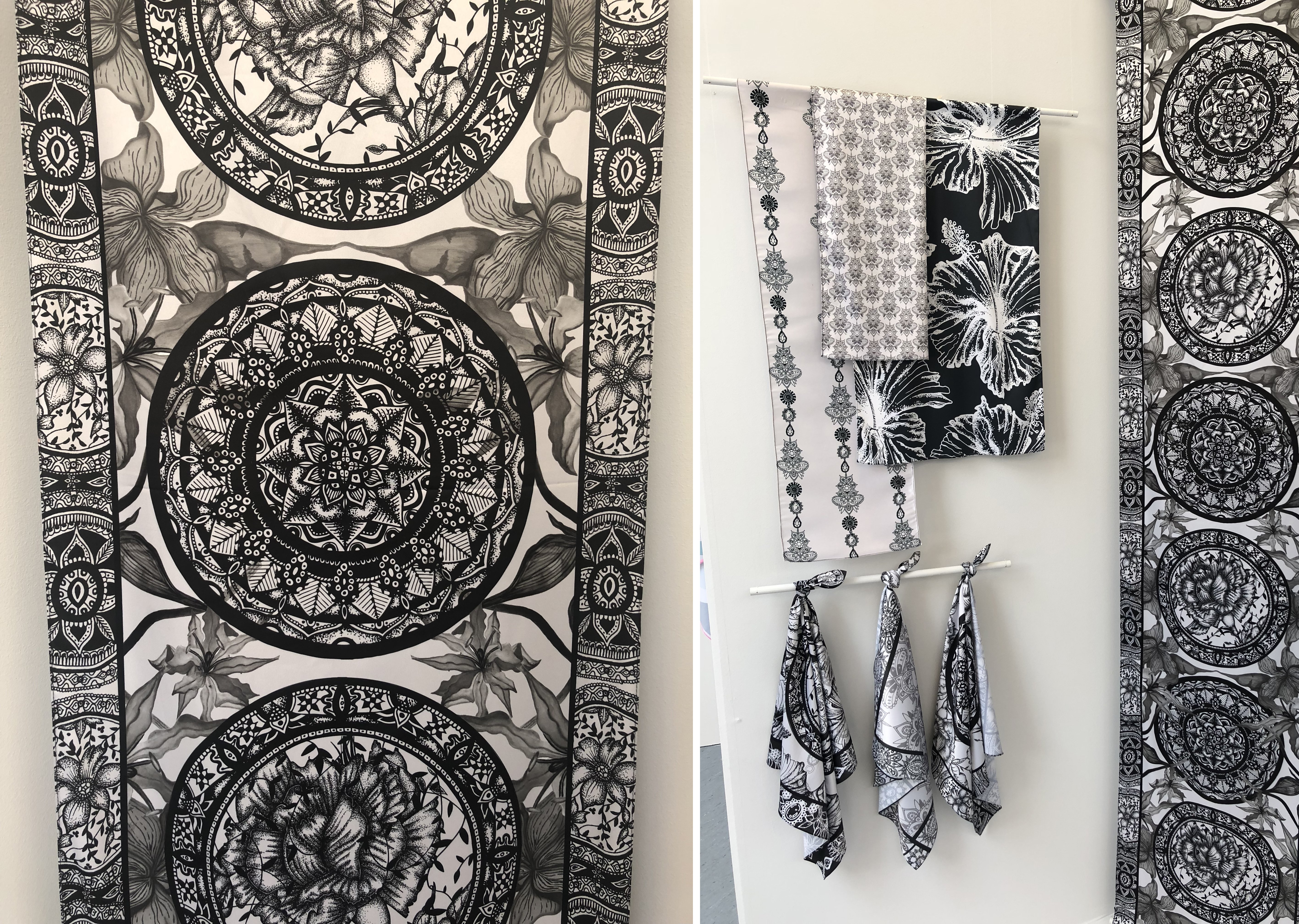 Abbie Chelsey
Abbie's debut collection 'Natural Rhythm' stood out to us with her use of colour. Inspired by the celebration of the movement and flux of shapes within the environment and intertwining of natural form.
Organic Seventies tones are elevated to an unexpectedly vibrant colour palette, maintaining the charm of warm, autumnal hues with a fresh twist. Resulting with a contemporary and eye-catching furnishing collection, bringing interiors to life.
More of Abbie's work can been seen on Instagram @abbiechelseydesign
The Design team is looking forward to seeing more emerging talent at New Designers 2018.