Having reached the halfway point in their six-week timeframe, our designers Amy Pears and Maria Swain popped in to visit the students to assess their work on the brief so far.
Eva Turner
Exploring winter scenes from her home village, Eva applies leaf mark making through the addition of bleach and ink in earthy tones.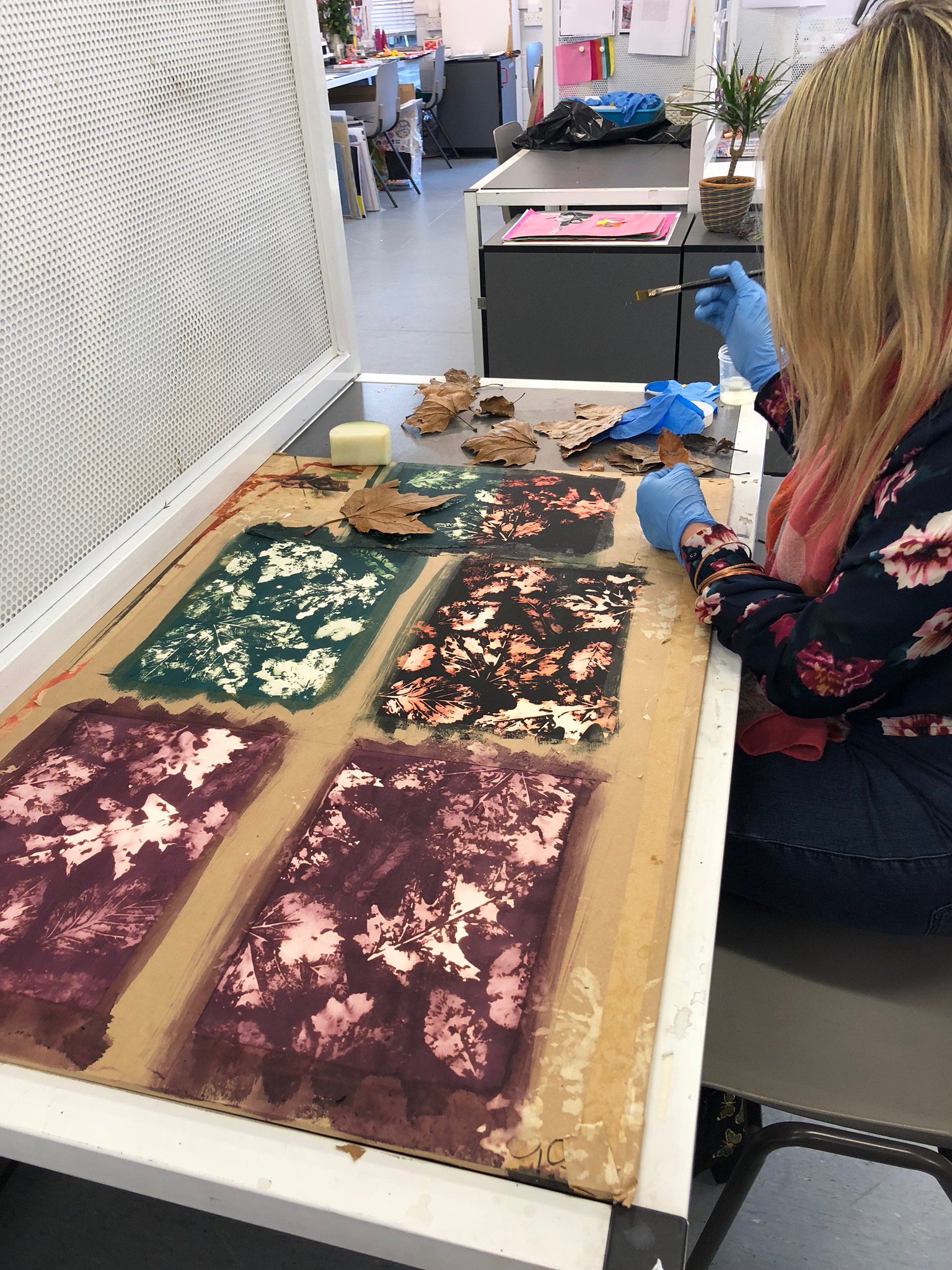 Martha Crimmins-Impey
Inspired by past trips to the Lake District, stone washed walls inform Martha's naturally inspired patterns. Linking this to the Terrazzo trend she creates texture with rubber-stamping.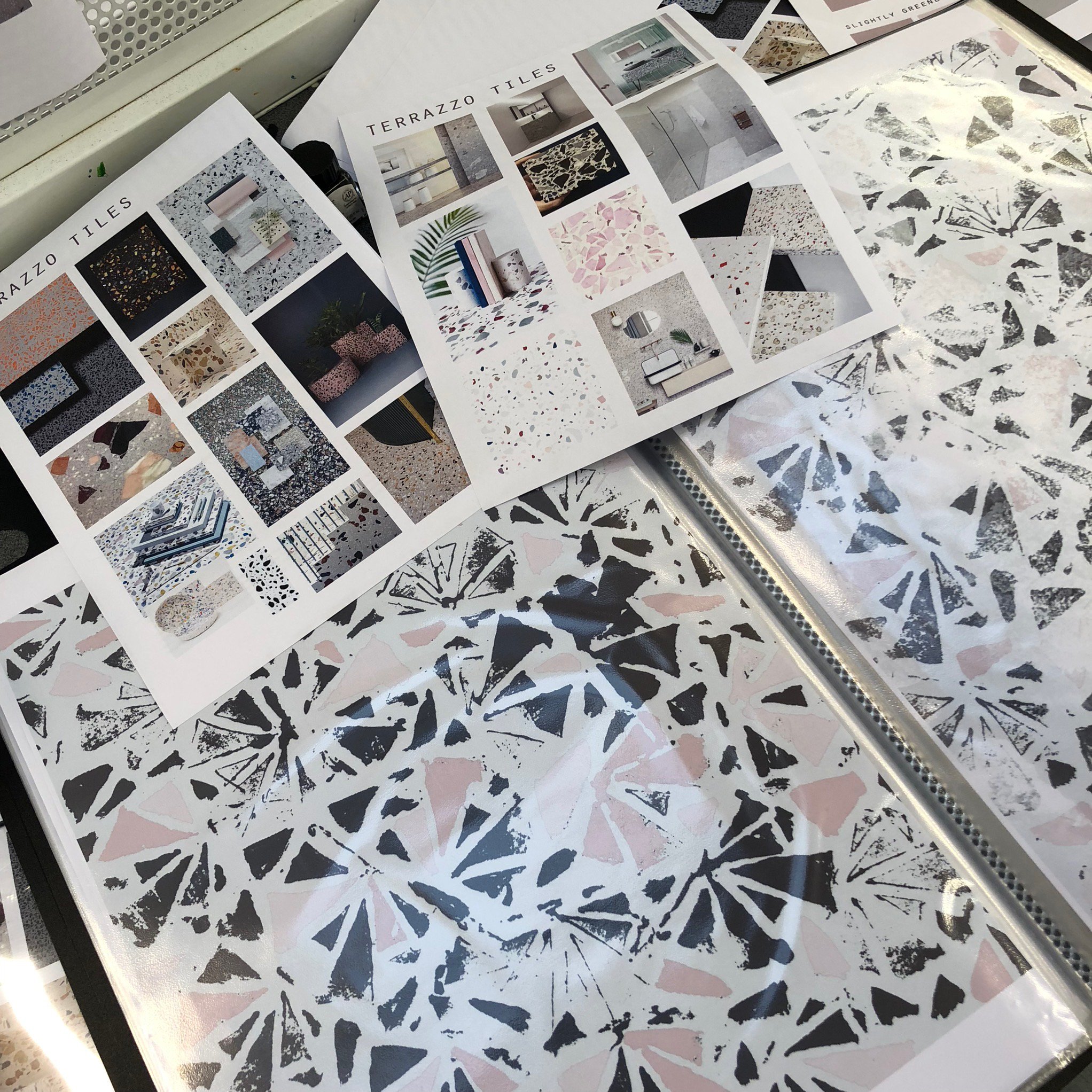 Georgia Webster
After spotting patterns in fences while visiting her hometown, Georgia has created geometric designs through cad work and various mark making skills.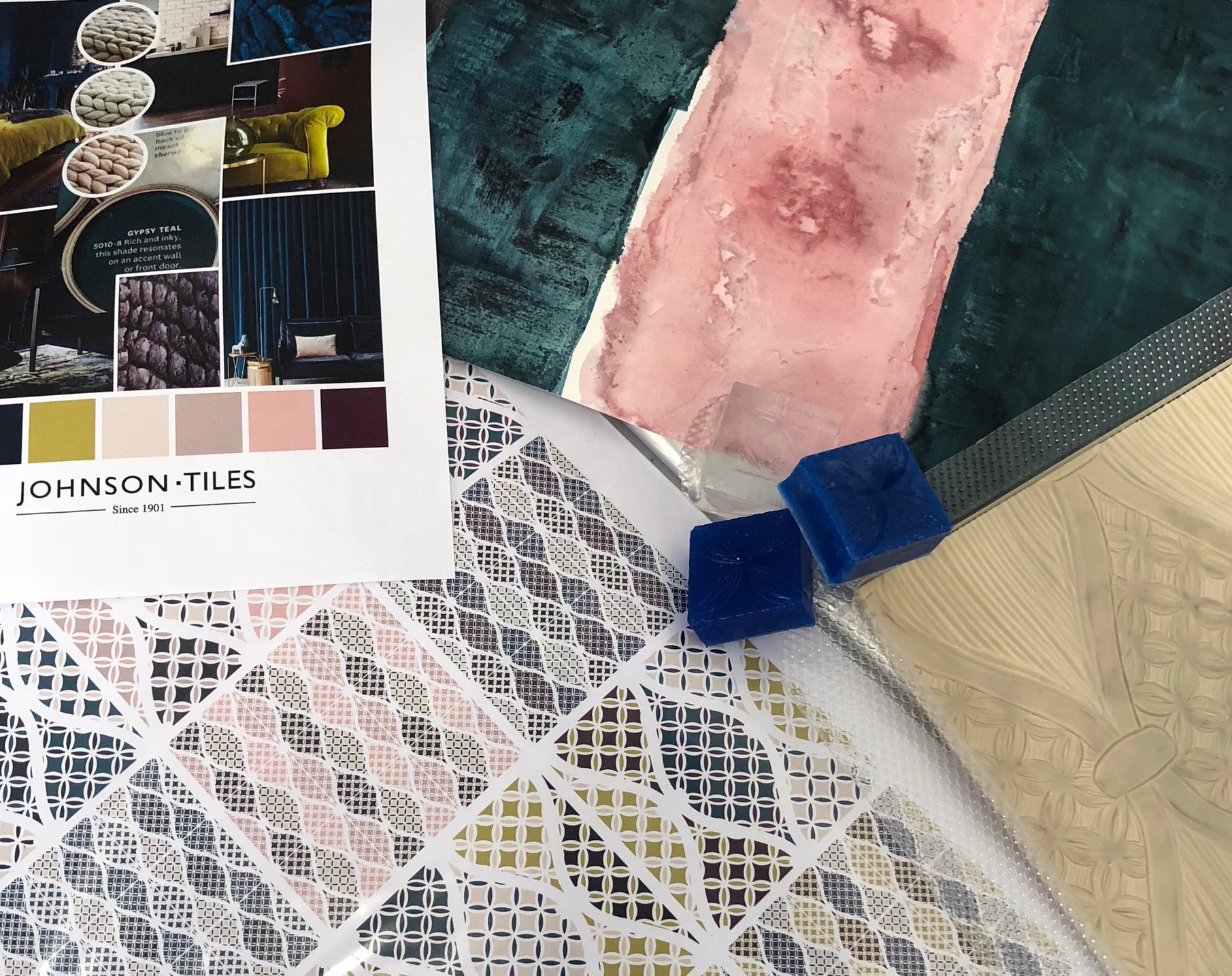 Victoria Glover
Drawing inspiration from her hometown of Manchester, Victoria's patterns reflect architecture through abstract mark making with inks.
Morgan Chalinor
After viewing contour lines found in aerial maps of Cannock Chase, Morgan takes an abstract approach, layering up various medias to create organic textures.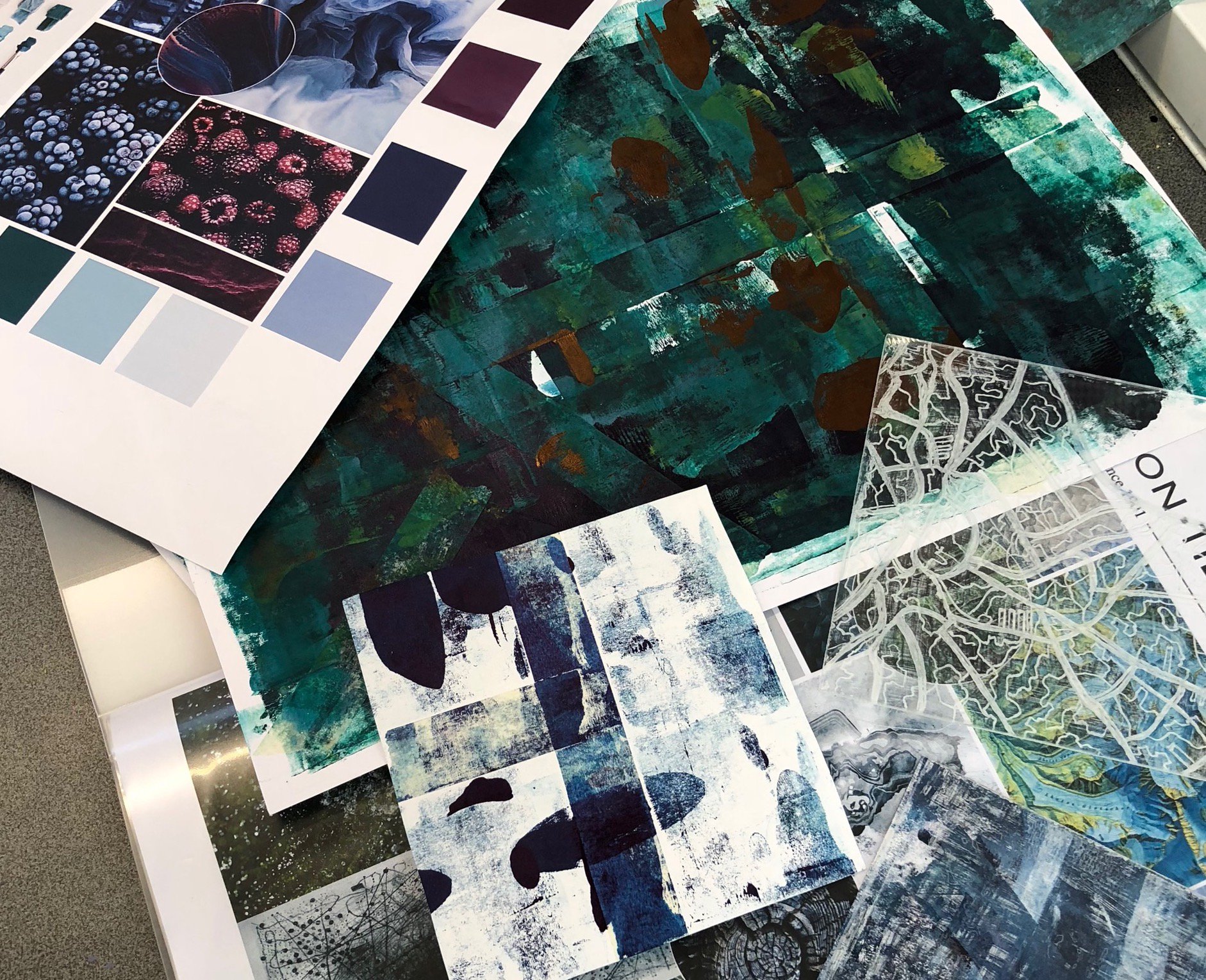 Esme Henshall
Enthused by the vintage and rustic surroundings of her cottage home, Esme is experimenting with various medias such as wax crayons and coffee beans to create unusual and varied textures.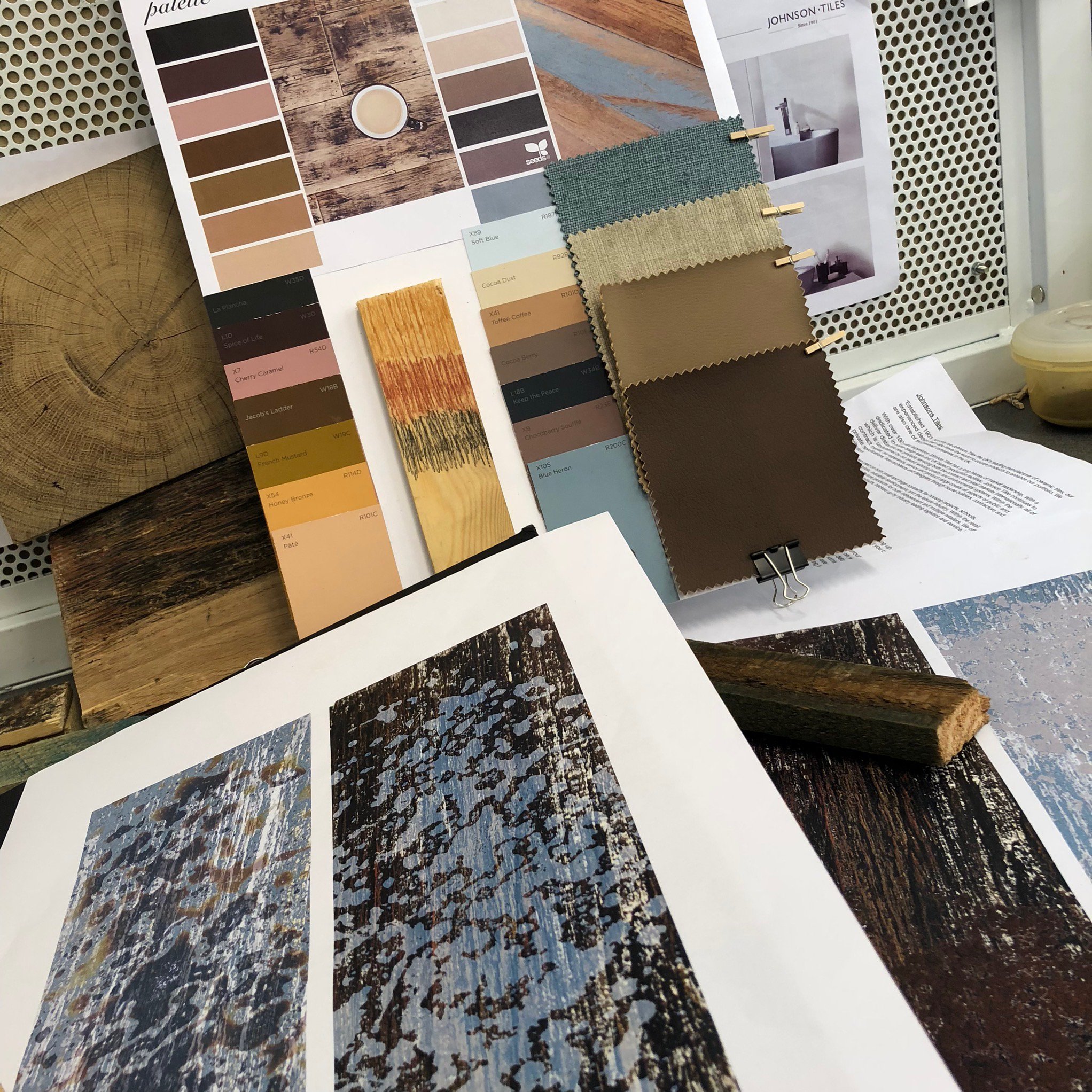 Stay tuned to the blog and social channels for regular updates on the project.