British soldier, Sergeant James Joseph McLynn, was killed in action in October 1918, while serving with the 4th Battalion North Staffordshire Regiment. He has been in an unnamed grave at the Zantvoorde British Cemetery near Ypres in Belgium ever since.
After being contacted by the Ministry of Defence to help trace any living relatives of James, BBC Radio Stoke will travel to the special ceremony, led The Reverend Philip Burrows, CF Padre, 2nd Battalion. They will honour McLynn as part of a service to rededicate his grave, taking place this afternoon (6th September 2017).
During the service, BBC Radio Stoke will be broadcasting live on air and through Facebook Live. You can listen here.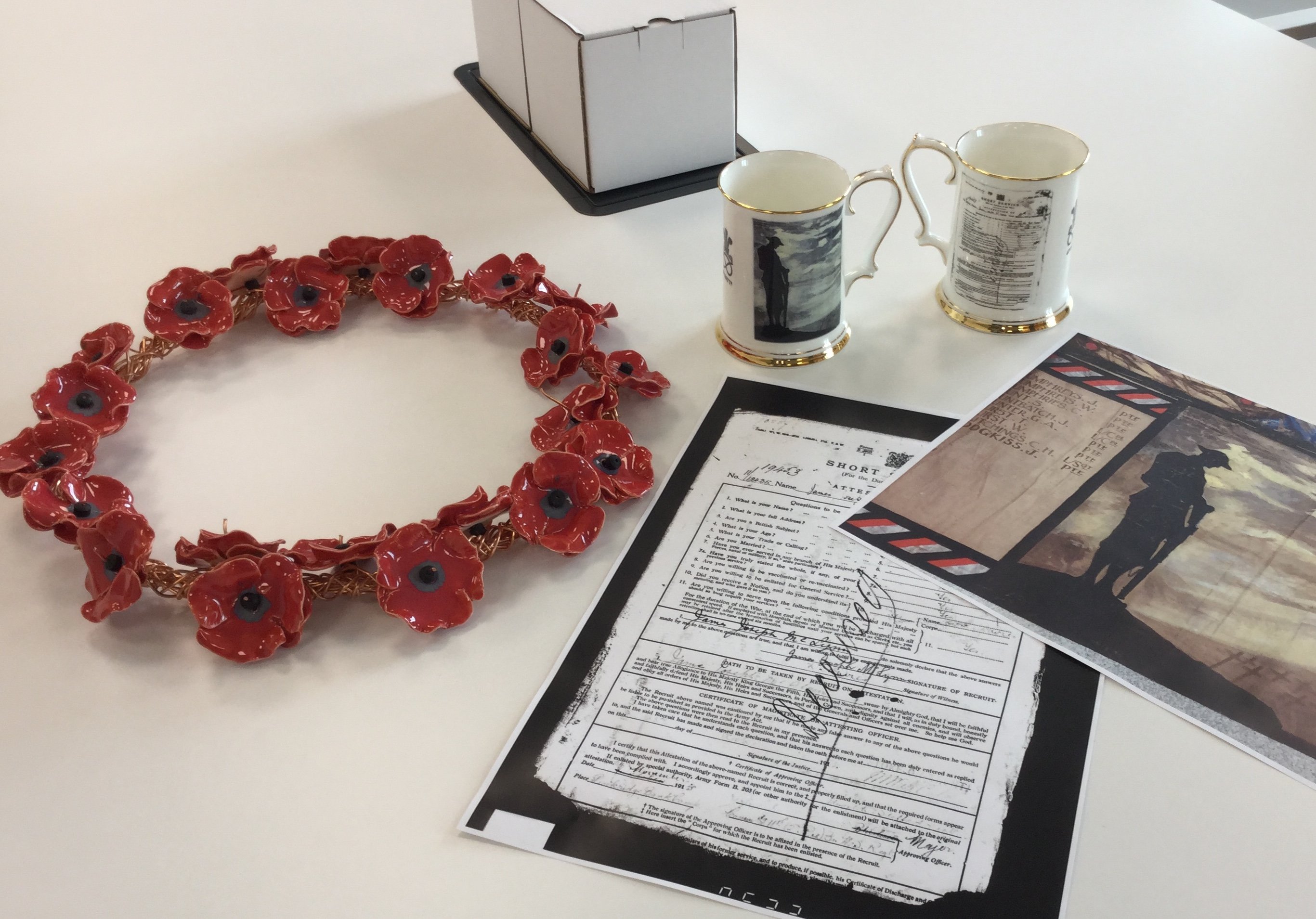 Until he enlisted, James had worked locally in the pottery industry from the age of 14, and so to coincide, our Specialist Products Business Manager, Harry Foster, was approached by BBC Radio Stoke to create a commemorative item in ceramic.
A ceramic poppy wreath decorated with 22 Prismatic flowers, to represent each year of James's life, has been produced, and will be placed on the grave.
Two tankards have also been made featuring his service record, the insignia of the 4th battalion North Staffordshire Regiment – provided by the regimental museum – and a digitally remastered picture taken from a 67ft painted banner, featuring every engagement of the 14 -18 conflict for the 5th battalion North Staffordshire Regiment. The tankards will be presented to James's relative following the rededication service.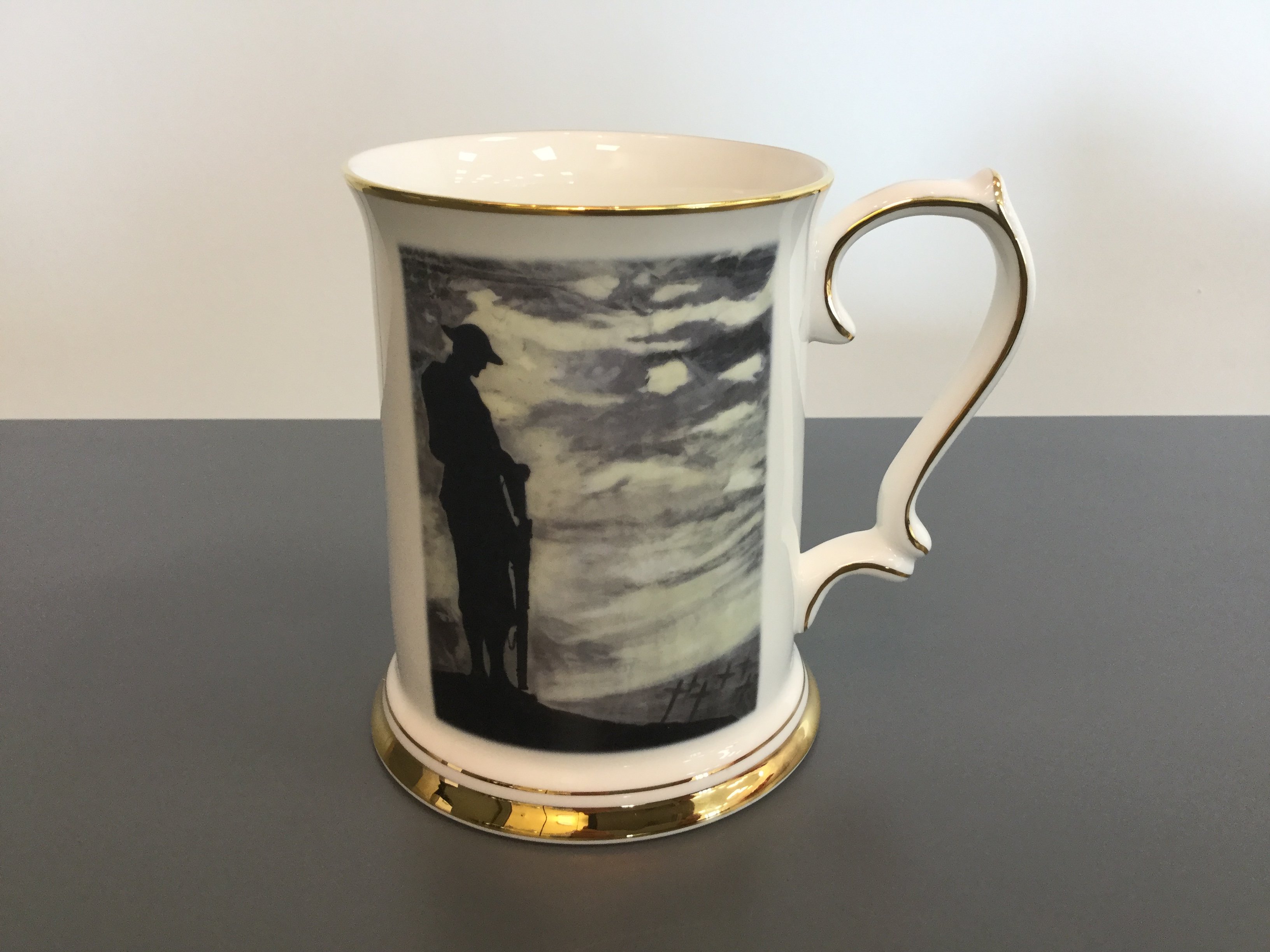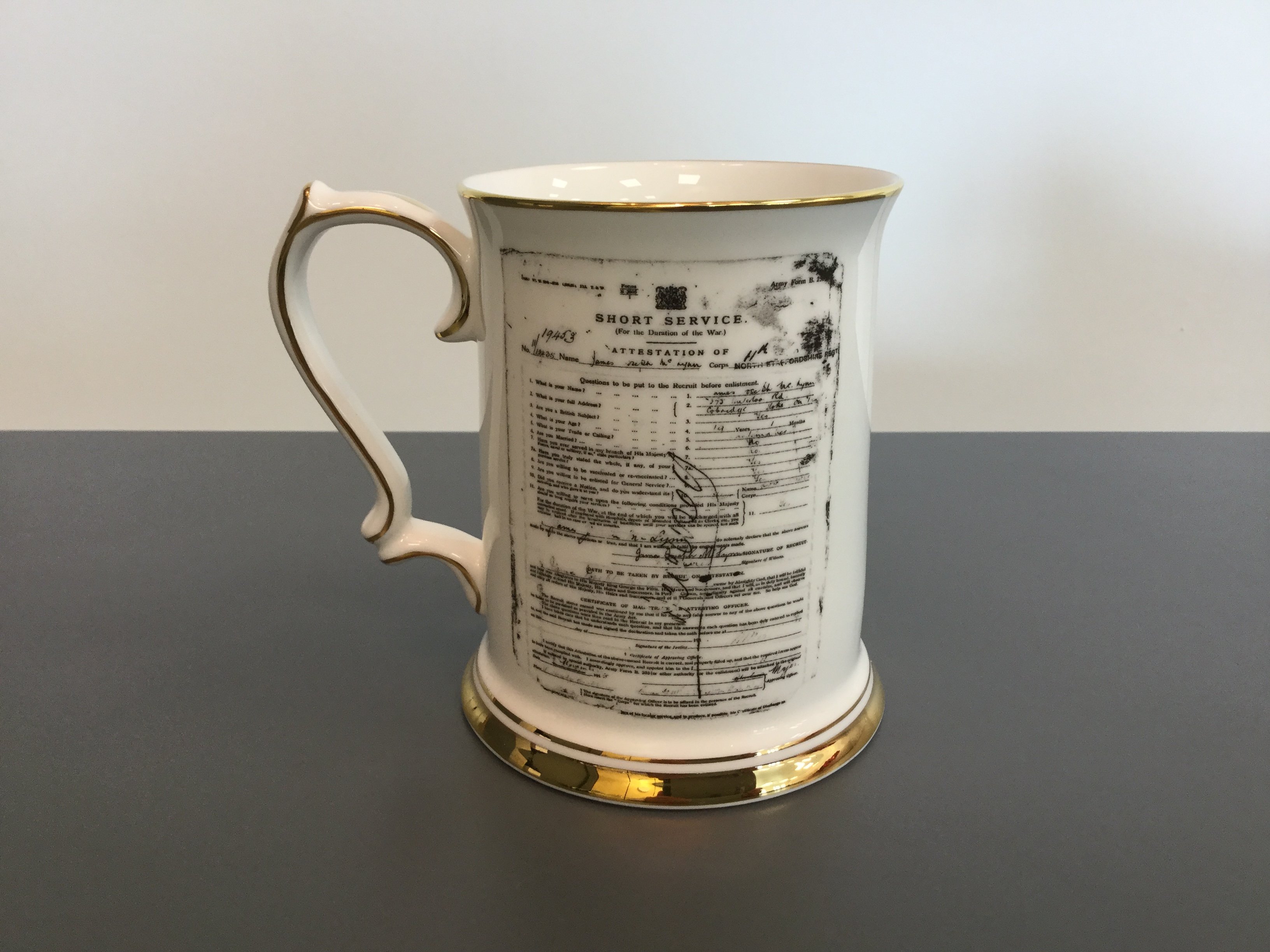 We're honoured once again to take part in such a moving project. With our extensive heritage, spanning since 1901, we're humbled to be part of Stoke-on-Trent's rich history, which includes stories such as James's, just waiting to be uncovered.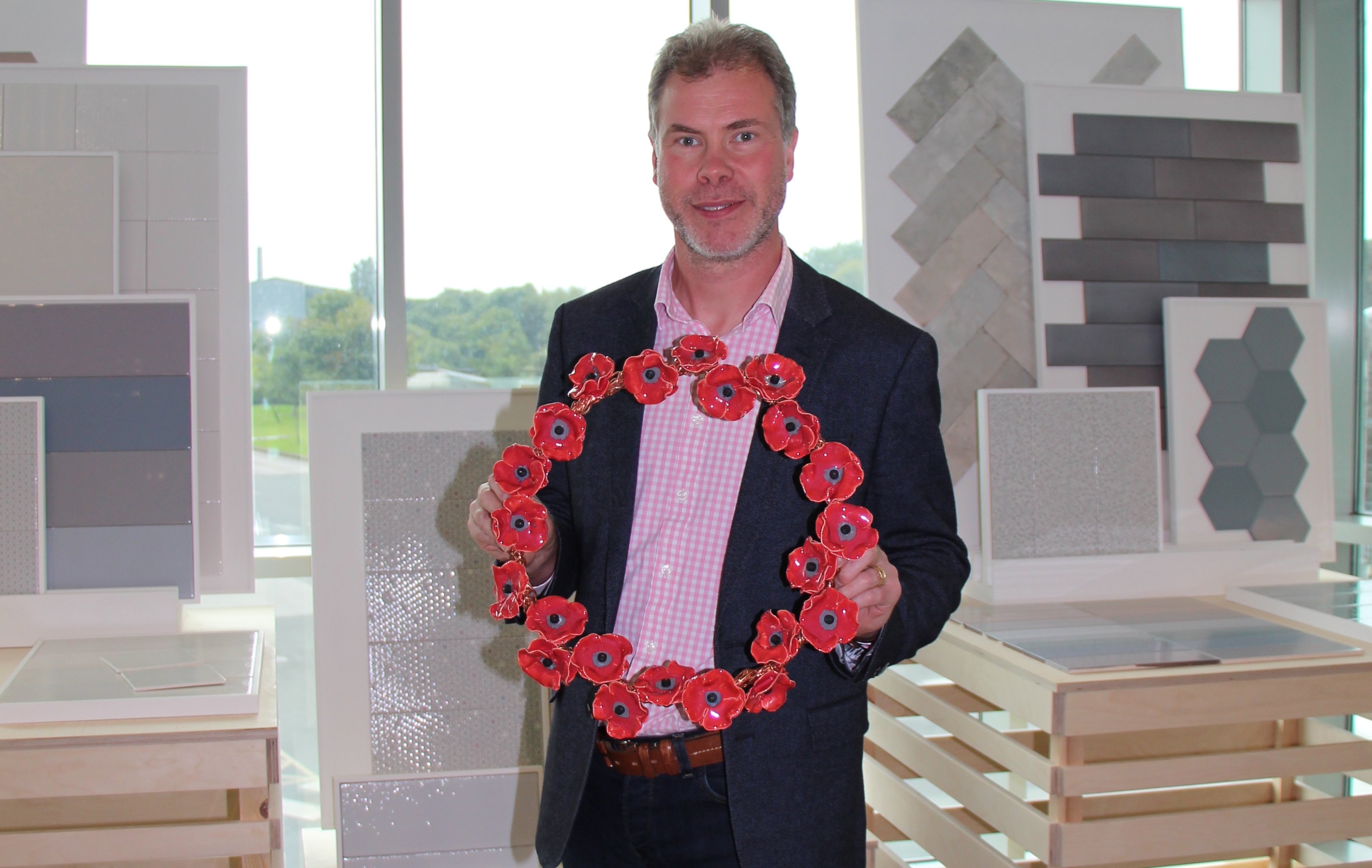 Special thanks to:
Potteries Museum and Art Gallery Archive for tankard image (Jean Milton, Exhibitions & Interpretation Officer)
Heraldic Pottery, Stoke-on-Trent for the tankards (Jason Simms, Director)