First up was Darwin Simmonds, winner of the Johnson Tiles Associate Prize at New Designers Part Two.
During his week-long placement, Simmonds took inspiration from the work of Marcus Jefferies. Using this as a starting point, the designer began researching architecture and building materials, where the ageing process particularly caught his eye. The textures found in rust and erosion shaped a colour palette of blues and blasts of deep orange, which truly captured the rusting metallic look, as well as highlighting the associated textures.
His final tile collection is perfect for adding a bold feature wall to an otherwise minimal interior scheme.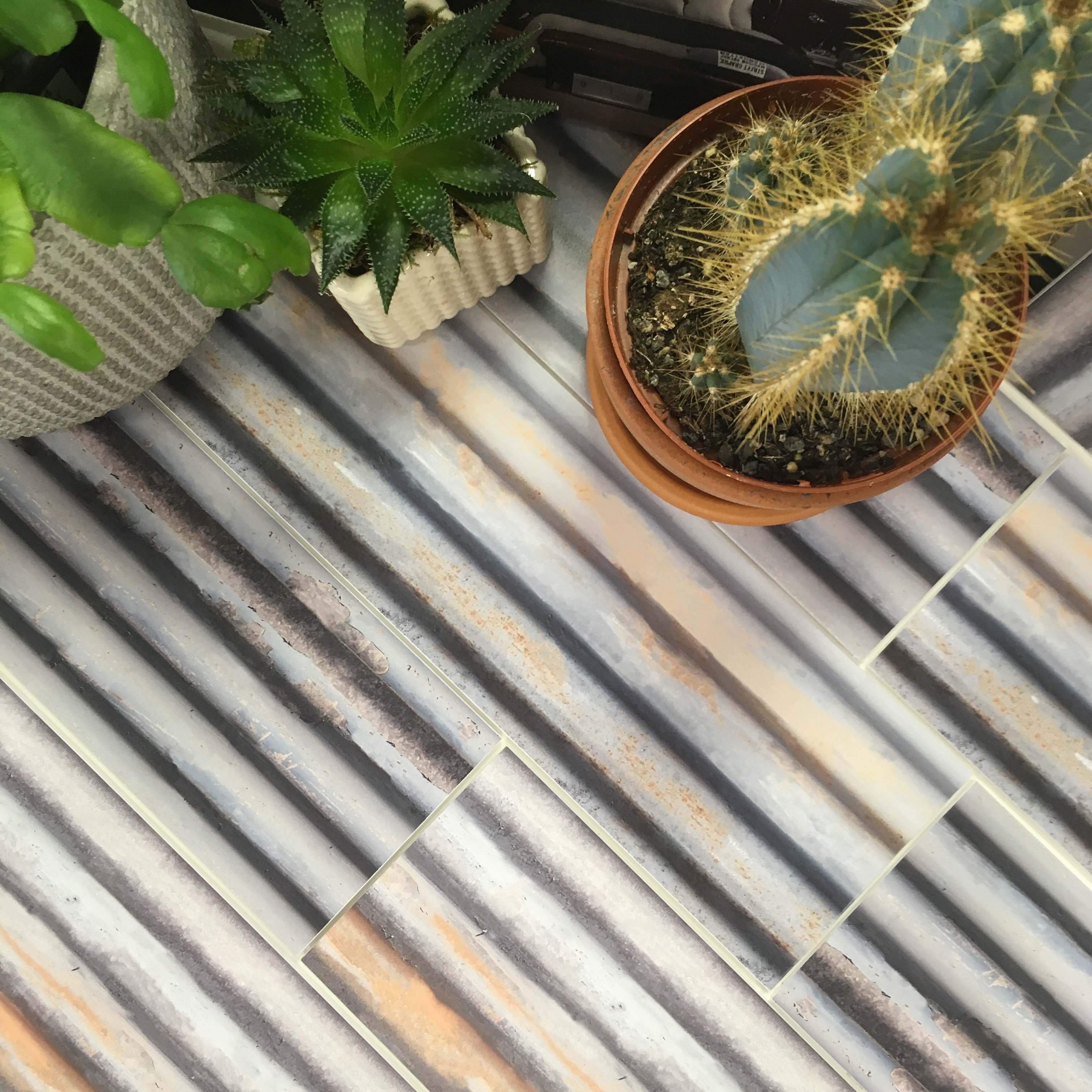 Francesca Hoyles of Staffordshire University undertook our second placement, after our Design Team awarded her a prize as part of the Johnson Tiles creative brief.
Hoyles took her main inspiration from Japanese design, the city of Tokyo in particular, with its bold architectural structures and the subtlety of origami-inspired forms.
A colour palette of peacock teal, iced white and muted black was paired with a zesty burst of flaming orange.
The designs were created with traditional screen-printing methods in the Johnson Tiles development lab, where various techniques and applications were used. The designer created original drawings and sketches for all of the designs, mixing Japanese elements with botanicals spotted on a recent trip to Cornwall.
The three resulting collections Taura, Temple and Tokyo sport a gloss finish and add a striking feature to any space.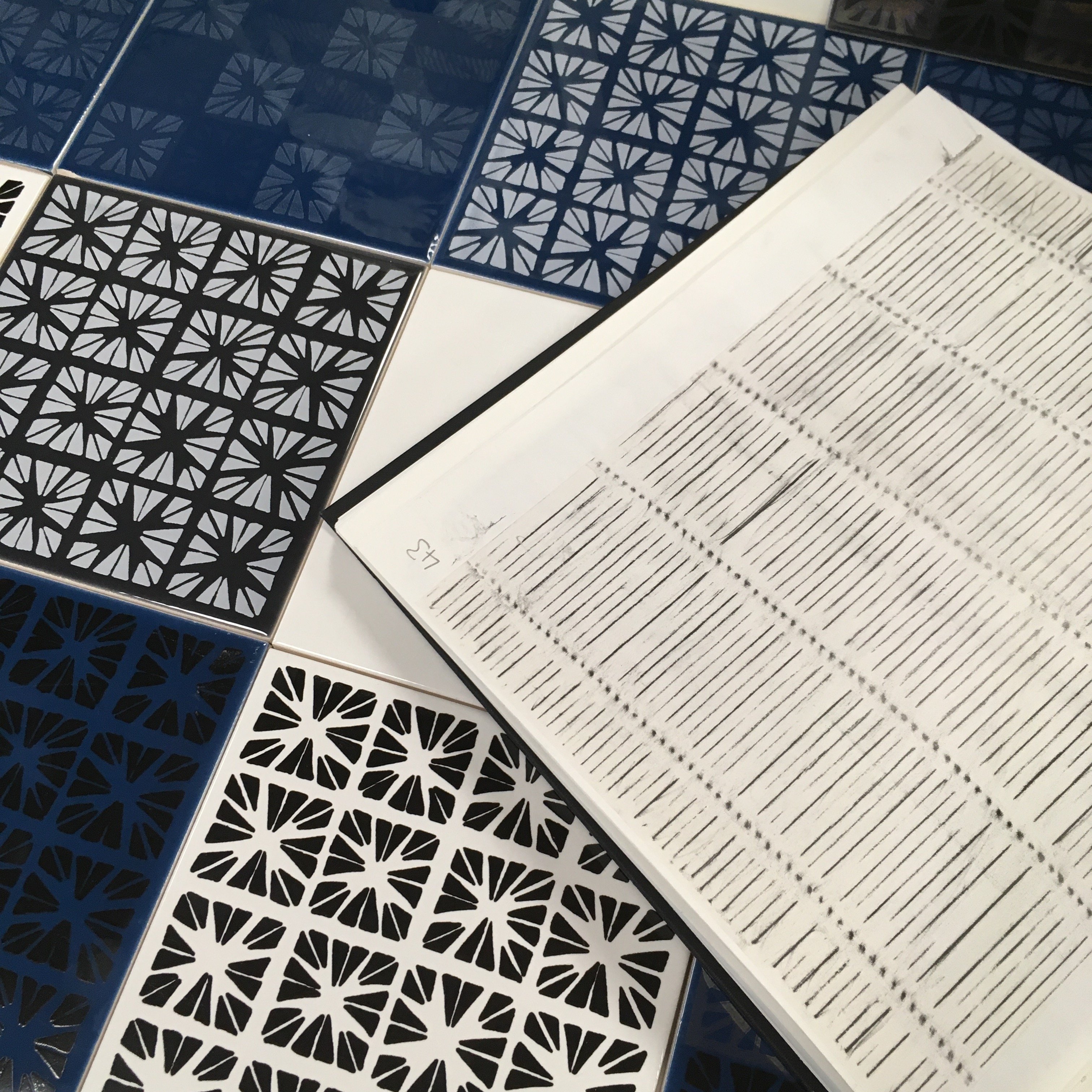 We've thoroughly enjoyed having Darwin and Francesca at our factory, and wish them all the best in their future careers.