Johnson Tiles awards New Designers Associate Prize (Part Two) to James Vanderpant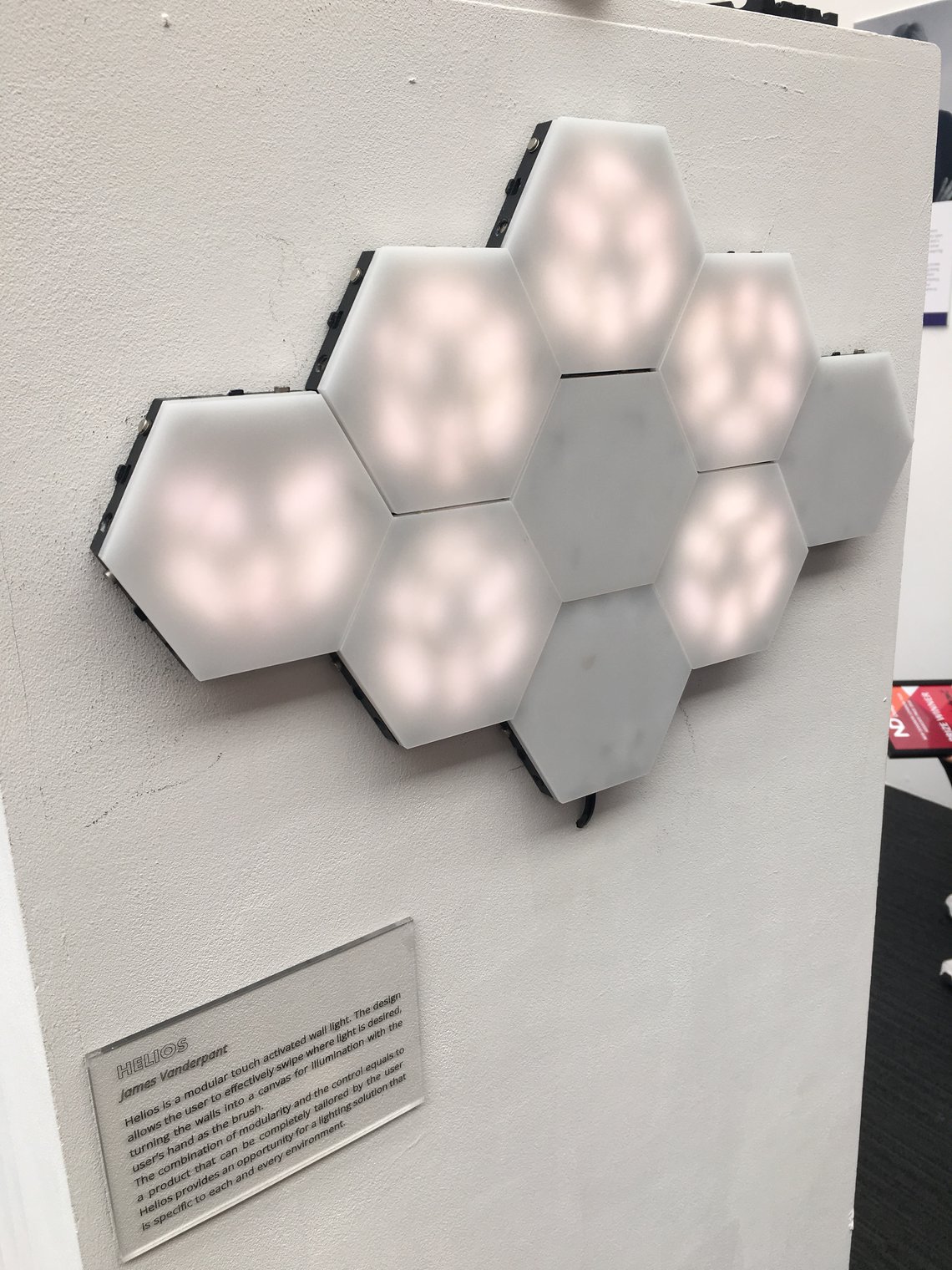 The hexagonal format really took our eye at the annual show. The lights detract from each other, so can be moved around to create different shapes and designs within the confines of its structure.
James' aim was to create an eco-friendly lighting solution that is specific to each and every environment, and encourages interaction through its 'touch' facility.
He explains: "Each hexagonal component can be turned on and off via the touch from the users body. The modularity of the product also allows the user to create any structure that is desired or needed.
"This product effectively turns the interior architecture of a building into a canvas with the users hands as the brush."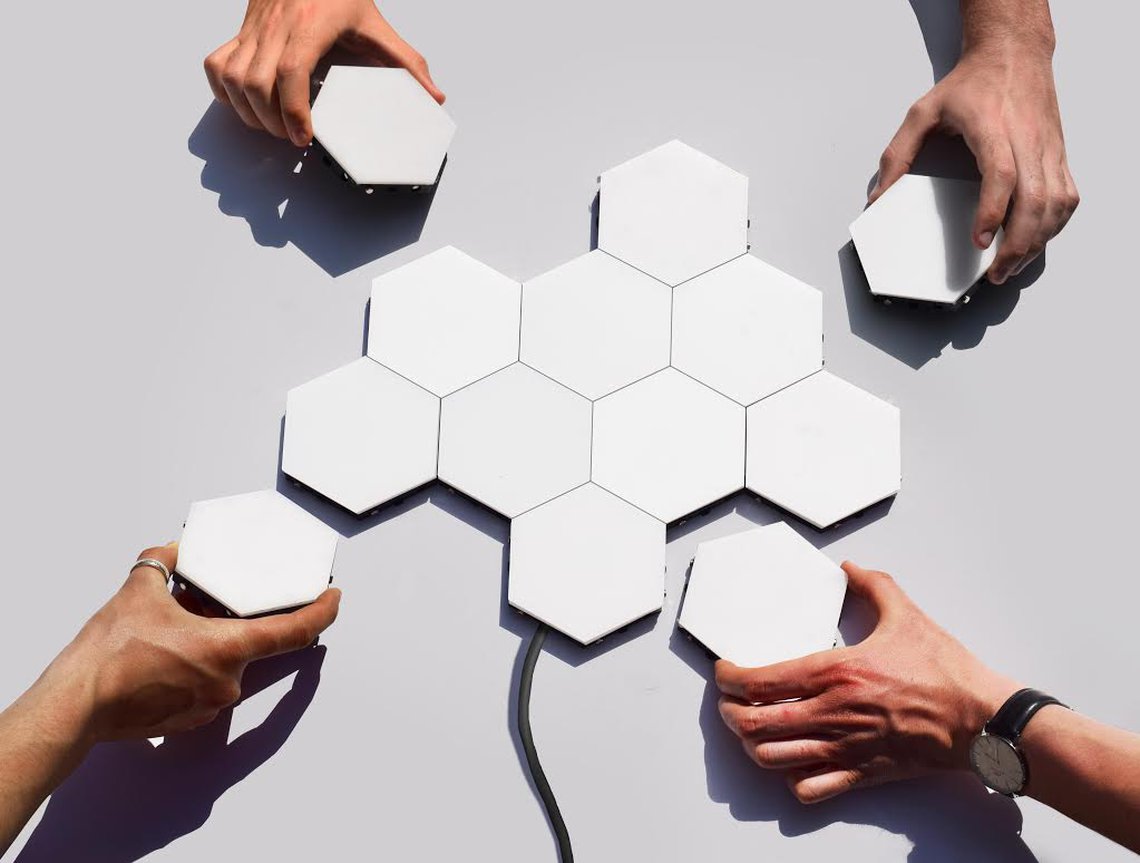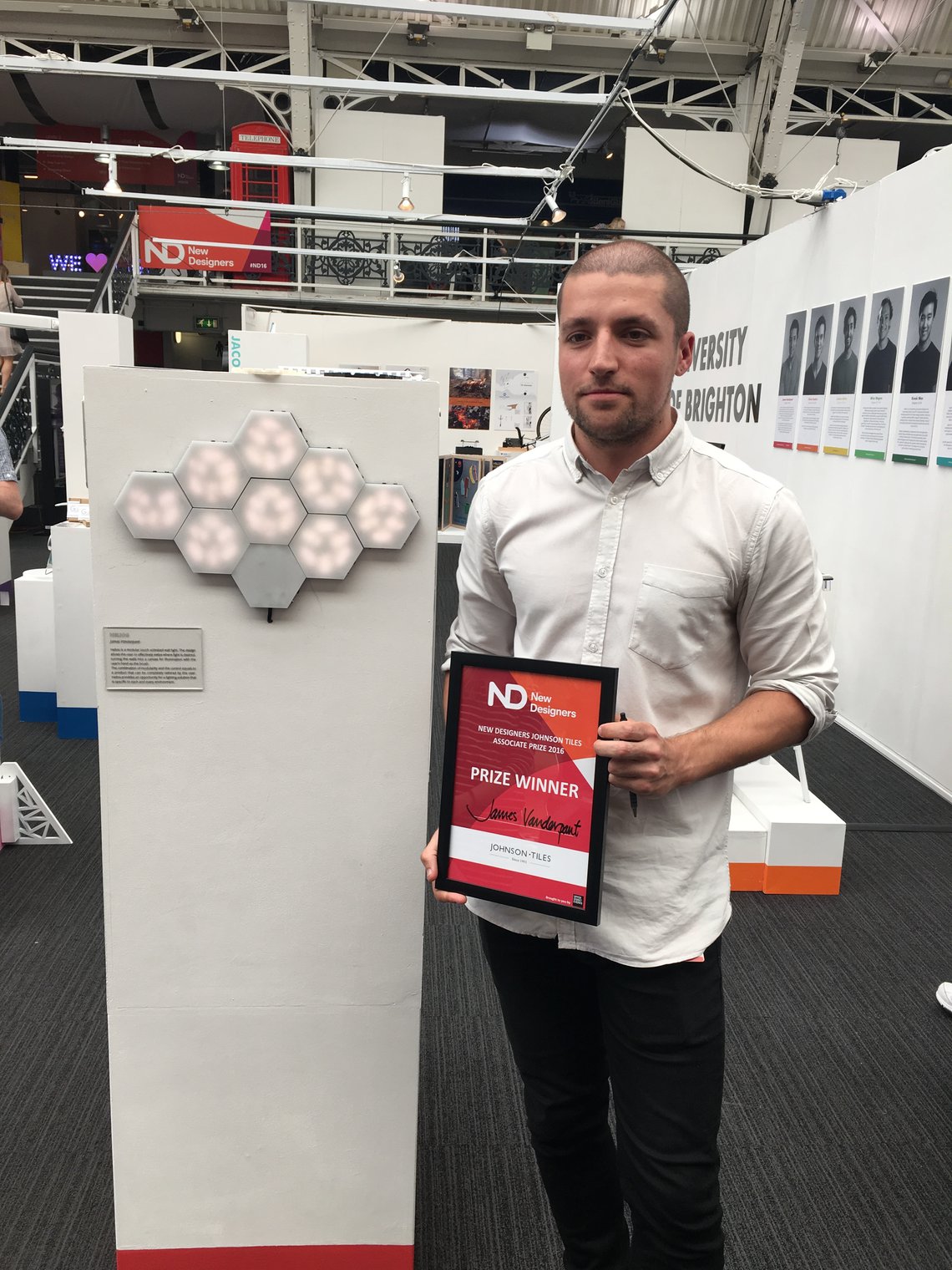 After much deliberation, we have chosen our second winner of the New Designers Associate Prize (Part Two) – James Vanderpant of the University of Brighton for his stunning project Helios, a modular touch-sensitive wall light.
James hopes in future to explore colour options, adding more choice to his collection. We think his product will work well in contract areas, such as offices and schools – where eco-friendly solutions are often required.
To discover more, visit Jamesvanderpant.com.